Basil Robertson GARDENER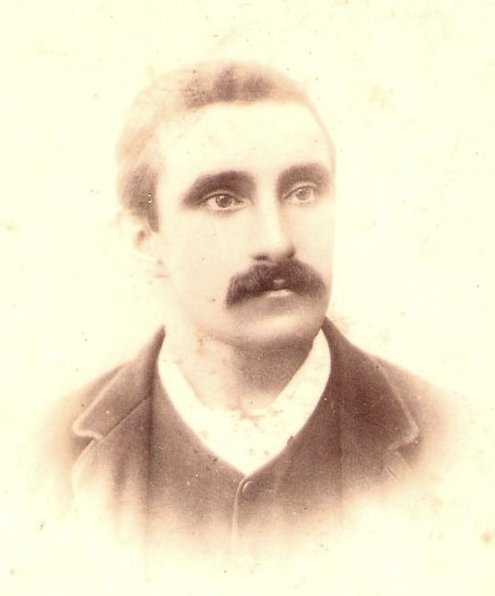 Basil Gardener was born in Odiham, Hampshire, England in 1864.
In 1879 his parents decided to emigrate to New Zealand. Unfortunately his father died at sea on the voyage. His parent's intention was to open a general store and so they had brought with them, on the boat, large stocks of groceries, drapery, china, glassware, crockery and ironmongery.
His mother, Barbara opened a store in Carterton with her eldest son George. Basil would have helped in the store. The store was closed in 1884 when the lease for the shop expired.
In 1891, at the age of 27 he moved to Levin.
He became part owner of a shop on the north west corner of Oxford and Queen Streets. He jointly owned the property from 1893 to 1907 with various other businessmen including John McDonald, J W Bowen, M Manderson, E Tucker & G J Perry. The shop was called the Manawatu Co-operative Store and sold food, hardware, boots and clothing, ladies hats, kitchenware and produce. He relinquished his interest in the property in 1907.
He also owned, from 1898 to 1903, Lot 29 Oxford St, leased to Fred Pink, bootmaker.
In 1893 he married Charlotte Sutherland. They had two children.
He and Charlotte owned quite a few other properties around Levin for various periods.
When Levin became a Borough in 1906, he became the first Mayor in a contest against John Davies and Charlie Williams. He was never challenged in an election remaining as Mayor until 1915. He stood down because of his health. However he took over the role of Town Clerk from Philip Goldsmith.
He had a reputation of being a quiet and patient man, very clear about processes, who held together a talented and forceful group of Councillors without compromising his own views for the sake of peace.
He encouraged the establishment of many organisations often involved in an elected position. Foundation member of the County Club (now the Cosmopolitan club), foundation member of the AP & I Association, served on the Ohau Domain Board & Foxton Harbour Board, Secretary of the Lake Domain Board, member of the Levin Dairy Company, helped found the Druids Lodge, Steward for the Levin Racing Club, Chairman of the Horowhenua Trotting Club at formation. He started the Boy Scouts in 1910 and helped establish the Levin Fire Board in 1919.
In 1920 after a long illness Basil died at the relatively young age of 56. Charlotte was also quite entrepreneurial in that she ran a business (at now 107 Oxford St) from 1911 to 1916. She died in 1925.
Relatives mentioned in profile:
Basil Robertson Gardener, Charlotte Jane Sutherland, Matthew Gardener, Barbara Ann Shepherd, George Matthew Gardener, Sarah Jane Gardener, Robert Crawford, William Charles Rooking Gardener, James Walter Gardener, Albert Edward Gardener, Percy Frederick Gardener, George Basil Robertson Gardener, Florence Margaret Gardener, William Frederick Charles Bennett
We thank the following sponsors of this plaque:
Horowhenua District Council