Emma Brignall OSTLER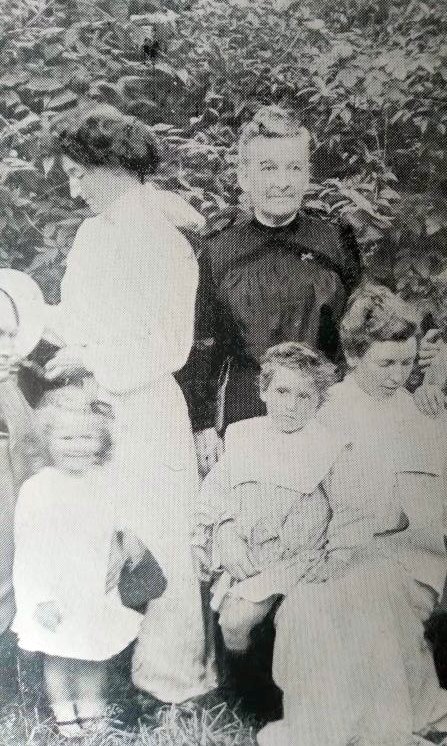 Emma Roberts was born in West Ham, Essex, England in 1848.
Her family emigrated to Australia when she was a young girl. (She had 10 siblings.)
In 1868 she married William Ostler in Melbourne. They moved to the Benmore sheep station in North Otago where William was the station manager.
In 1874 they moved to their own place, Ben Ohau station in South Canterbury.
They had four children, one of whom died in infancy.
Tragedy struck in 1879 when William was killed in an accident. The farm was foreclosed and the family had to move to Timaru, with nothing to show, not even the furniture from their home. The only good fortune was a 1,000 pound life insurance policy which Emma used to educate her children.
In 1888 she heard about the opportunities of moving to the North Island. Her and daughter Helen entered into Crown ballots for sections in Levin. Helen won a ballot for Levin Suburban Section 58 (20 acres, today bounded by MacArthur St, Queenwood Rd & Bartholomew Rd). Helen resold it to her mother. They called it the "Cashmere" estate, and expanded it to 35 acres in total.
Staying at the Petersen's (where the New World supermarket is today) they walked to & from their property. Their first dwelling was a whare and slowly extended it. In 1892 it was known as the Cashmere homestead. They cleared away the bush, built fences but protected the giant trees surrounding the Te Kama clearing.
Over time Emma astutely purchased other land, which earned her notoriety among disconcerted male settlers. One of her most profitable dealings was a 21 year lease of the gravel pit area (3 acres), in the village centre bounded by Oxford, Bath, Chamberlain & Queen streets. It was where road metal and railway ballast was excavated. It was also the ideal area for the Oxford St frontage to be used for shopkeepers who leased the land from her. Eventually the Levin Borough Council purchased the lease from her in 1910.
Emma was a woman of strong convictions. She was a staunch supporter of Women's suffrage, the NZ Women's Christian Temperance Union & the NZ Alliance which campaigned for the abolition of liquor. She was a very strong advocate for equality and women's education.
Her daughter Helen (as Helen Wilson) wrote the book "My First 80 Years" which has given us much insight into the early days of establishing Levin. Her son Henry was knighted for his services as a judge.
Emma moved to Wellington in 1914 and then to Auckland, with her daughter Daisy, probably because Henry lived there.
She died in Auckland in 1922. Sir Robert Stout, a NZ Premier, wrote an eulogy. "she was calm, deliberate, sincere, courageous and intelligent and one of New Zealand's great pioneers".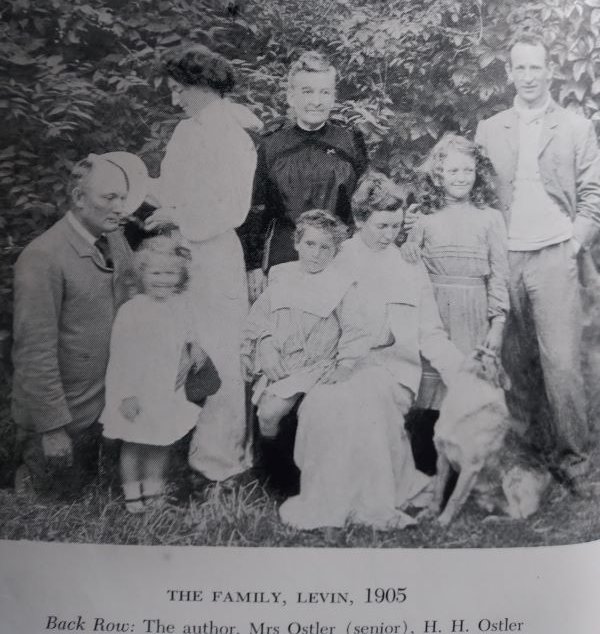 Relatives mentioned in profile:
Emma Brignall Roberts, Emma Brignall Ostler, William Henry Ostler, Thomas Roberts, Mary Ann Griffiths, Helen Mary Ostler, Charles Hartley Ostler, Edith Louise (Daisy) Ostler, Henry Hubert Ostler
We thank the following sponsors of this plaque:
The Stone & Jerram families