Harriet Emma BOWEN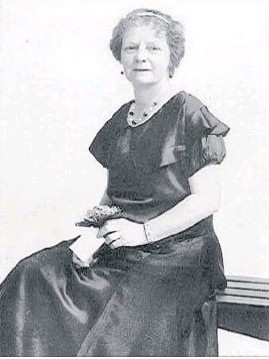 New Plymouth-born Harriet came to Levin in 1894 with her widowed mother, Mary Ann, who had purchased the Post Office Store in Queen Street. Two years later, Harriet became the town's postmistress at the age of 24 and held that position when the new Post Office was opened to great public delight in 1903… although there were controversial opinions expressed in some local newspapers that there were "more deserving male candidates".
Undeterred, Harriet spent the rest of her working life, until 1927, in prominent postmistress roles at Aramoho (Whanganui) and back in Horowhenua at Weraroa. In 1908, she became one of only a small number of women to pass the Civil Service Senior Examination.
Being unmarried, she devoted her spare time to community service, including election as Levin's first female borough councillor from 1935 to 1947. She was active as an Anglican Sunday School superintendent and church organist, also their annual concert organiser, fund-raising with the YMCA Women's Auxiliary, involved with finding the money to build the Weraroa Domain Peace Gates, and being Levin Red Cross branch's first president.
Her home, Karaka Lodge, one of Levin's remaining historic houses, still in Karaka Crescent, was renowned as a hub for charitable garden parties and fund-raising events.
Known to all in the town for her generosity and achievements in a male-dominated world, Harriet lived until the age of 87.
Relatives mentioned in profile:
Harriet Emma Bowen, James Roberts Bowen, Mary Ann Cook, Joseph Bowen, Harriet Dunckley, Mary Ann Bowen, Alfred John Joyce, Ada Rose Bowen, Minnie Martha Bowen, Thomas Arthur Bertram Hudson, James Warren Bowen, Joseph Harold Bowen, Alfred Louis Bowen, Emily Fenton, Samuel Frank Bowen, Daisy Agatha Bowen, George Worth.
We thank the following sponsors of this plaque:
Horowhenua District Council