James & Richard PROUSE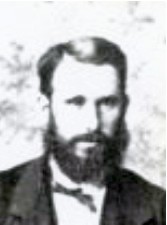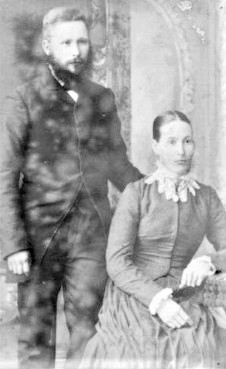 James and Richard (III) Prouse came to Horowhenua in 1891 to set up a sawmill at Weraroa from where they concentrated on felling the bush particularly in the south-east sector of what was becoming the township of Levin. Theirs was the second sawmill in the district, following Peter Bartholomew who began milling at the northern end of the 'town' two years earlier.
James and Richard were the third generation of a business begun by their grandfather at Johnsonville in the early 1840s. They each turned to dairy farming once the Levin district was milled out.
James had a hand in the formation of the Cooperative Dairy Company, a highly prosperous enterprise, and in promoting Levin to borough status in 1906. In public service, he was both a borough and county councillor, and a prominent advocate for a water race system across the borough to give ready access to drinking water for grazing cattle.
Richard also became a borough councillor for two terms, and both brothers were instrumental in Methodism finding a home in the town, providing the land and building its first church in Cambridge Street. Richard was a driving force in the landmark community gathering place, the Century Hall, being built beside the church.
Public-spirited men both, with descendants today still living in one of the stately family homes that memorialises their contribution to the budding days of Levin's emergence from the bush.
Relatives mentioned in profile:
James Prouse, Clara Ann Sedcole, Richard Prouse III, Christina (Tina) Mcllvride, Richard Prouse I, May Snowden King, Mary Prouse, Sarah Prouse, William Prouse, Richard Prouse II, Susan Osborne Prouse, Thomas Prouse, Elizabeth Prouse, Jane Gorrie, Jane Prouse, John Prouse, Henry Prouse, Mary Prouse I, Mary Prouse II, Ann Elizabeth Prouse, Emma Prouse, Herbert Morley Prouse, Andrew Thomas Prouse, Fanny Louise Prouse, James Percival (Percy) Prouse, Ellen (Nell) Cowan, Richard Norman Prouse, Herbert Stanley (Bert) Prouse, Agnes (Nell) Paterson, Emma Prouse, Thomas Gaius Vincent, Lancelot West (Lance) Prouse, Martha Lena Milnes, Richard Allan Prouse IV, Isabella Grace Prouse, Charles Cecil Nation, Jessie Agnes Prouse, Frank Ernest Parker, Gertrude Mary Prouse, Edward Stephen (Ted) Webby, Christina Mabel Prouse, Tom Selwyn Goldsmith, Richard Prouse V, Richard Allan John McGregor Prouse, Agnes Margaret Williamson, Phyllis Elizabeth Prouse, Trevor Clive Taylor, John Prouse, Helena (Lena) Harding, Florence Annie Prouse, Francis Charles Poole, William John Davitt Prouse, Octavia Florence (Ava) Symons, Constance Mary Prouse, George Stanley Prouse, Rosetta Laura Gagliardi, Oliver Richard Prouse, Enid Marion Bary.
We thank the following sponsors of this plaque: