John KEBBELL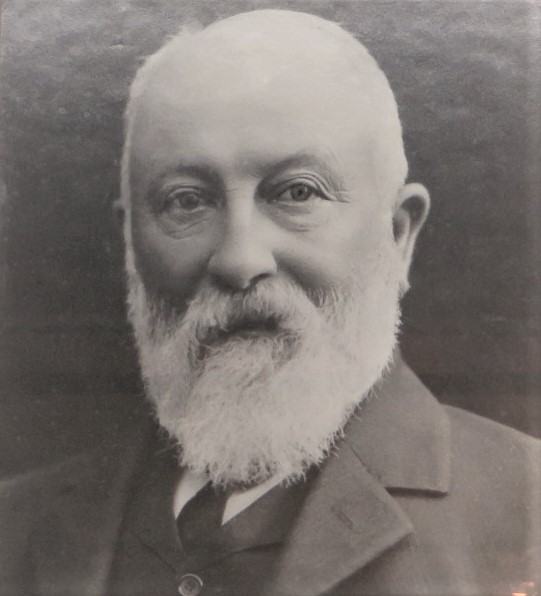 John Kebbell was born in Ilford, Essex, England in 1840.
His father, John Snr came to New Zealand in 1841, buying land between Foxton and Shannon in the Manawatu region establishing a sawmill and flourmill. John Snr returned to England to purchase new machinery. When he returned to New Zealand in 1856 all the family came with him.
They settled in Wellington running the Kebbell brothers' flourmill in Manners St. However John Jnr was sent to the old Manawatu site. Here he was in charge of the business, mainly producing wheat.
After seven years John Jnr moved to Canterbury to spend two years studying sheep farming. He then worked on a large sheep station for a further two years. In 1867 he returned to the Manawatu and began to transform the family land into pasture.
In 1874 he partly bought and partly leased nearly 3,000 acres of land at Ohau. He cleared & drained the land to create pasture for around 4,000 sheep plus cattle.
In 1878 he married Mary Ray (Rae). They had six children.
In 1879 John was elected to the Manawatu County Council as the sole Horowhenua representative. He served for three years with a major focus on roading. He was also instrumental in arguing for Horowhenua to become a separate county, which it did In 1885. He was one of the seven original Horowhenua Councillors. By the end of the year he was Council Chairman, firstly for a brief term and then for seven years from 1888 to 1895. He returned for a further term from 1911 to 1914.
He was appointed to the Otaki and Whirokino Roads Boards where his determination provided impetus, in getting the county's main roads built.
John's other community activities included the Foxton Racing club, Horowhenua A & P Association, the Romney Marsh Council, first chairman of Ohau School committee, and the Wellington Education Board, first President of (what is now) Levin Cosmopolitan Club. He was also a JP.
He granted land for the construction of St John the Baptist Anglican church in Ohau. Personal tragedy is portrayed in the church windows for his two daughters who drowned together at ages 10 and 8 and also the death of his only son at Gallipoli.
After the death of his son, John appeared to lose interest in farming, and in 1920 the estate was broken up into 11 blocks for auction.
John and Mary moved into Levin, living in a grand villa in Winchester St. John died in 1931 at the age of 90. Mary died in 1953 aged 93.
Relatives mentioned in profile:
John Kebbell, Mary Grace Ray, Mary Rae, Anne Randall Mayo, George Mayo Kebbell, Katherine Mary Kebbell, Dorothy Anne Kebbell, Gertrude Emma Kebbell, Guy Kingdom, Marjorie Grace Kebbell, Norman Kirkcaldie, John Randall St John ('Jack') Kebbell, Ann Alison Louisa Kebbell, Lewin Graham Mackworth Taverner, Thomas Kebbell
We thank the following sponsors of this plaque:
The Denis Kirkcaldie & Graham Tavener families