Philip Wharton GOLDSMITH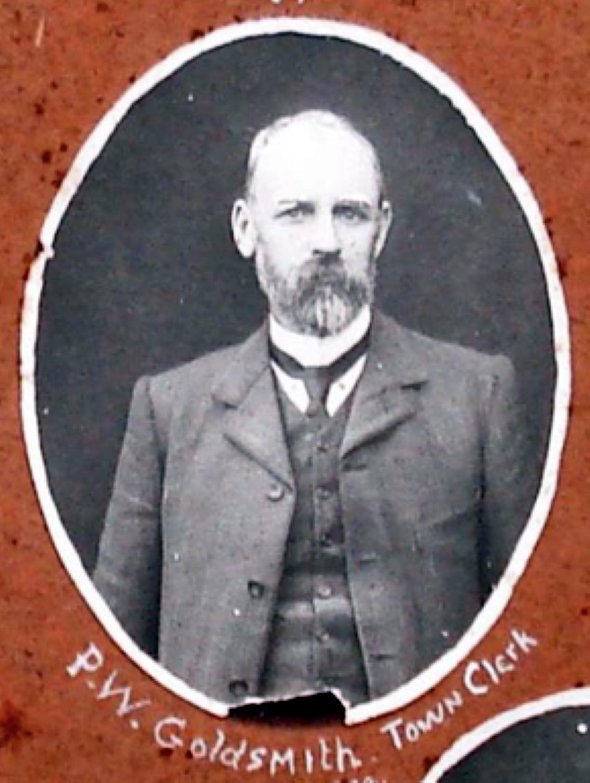 Philip Goldsmith was born in Aslacton, Norfolk, England in 1857.
Philip came to New Zealand in 1879 as a young man (22) along with his cousin Thomas Buckingham.
He married Catherine Williams in 1881. At that time the electoral rolls show him as a farmer in the Selwyn District of Canterbury. More likely he was the farm manager for the Rev Fisher at Sudeley farm. In 1890 this farm was sold and the Goldsmiths had to move. They ended up in Gisborne for nine years (electoral rolls describe him as a settler). It was difficult times and after a business partner let him down, by forging his name, they left Gisborne for Levin in 1900.
In Levin he took up the role of Secretary/Accountant for the Experimental State Farm. He was in this role until 1915.
When Levin was declared a Borough in 1906, Philip became the first Town Clerk. He held this part-time role also until 1915.
He then took on the full-time role as the County Clerk for the Horowhenua County Council. In this role he showed his meticulous nature, sorting out a paper mess and setting up processes for administration in the County office.
In 1922 Philip became the secretary of the Horowhenua Electric Power Board. He continued in this role until 1929.
In the meantime he became a Levin Borough Councillor in 1919 until 1932.
He competed for the mayoralty in 1923 and 1925, however was defeated both times.
In 1932 he was unanimously voted in as Mayor by his fellow Councillors. He held the mayoralty until 1941, finally retiring at the age of 85.
Philip and Catherine had six children & eventually 17 grandchildren.
Catherine pre-deceased Philip in 1940. He died in 1946 after an unprecedented record of service to the Horowhenua community.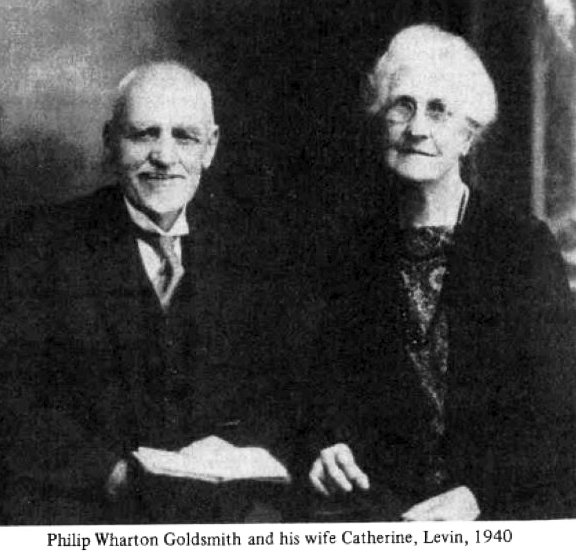 Relatives mentioned in profile:
Philip Wharton Goldsmith, Catherine Rhys Williams, Philip Horace Goldsmith, Marianne Lavinia Goldsmith, Katherine Mary Goldsmith, Rhys Wharton Goldsmith, Tom Selwyn Goldsmith, Dorothy Winifred Annie Goldsmith, Thomas Anson Buckingham
We thank the following sponsors of this plaque:
The surviving great grandchildren from the descendants of Rhys Wharton Goldsmith