Bernard Cyril FREYBERG VC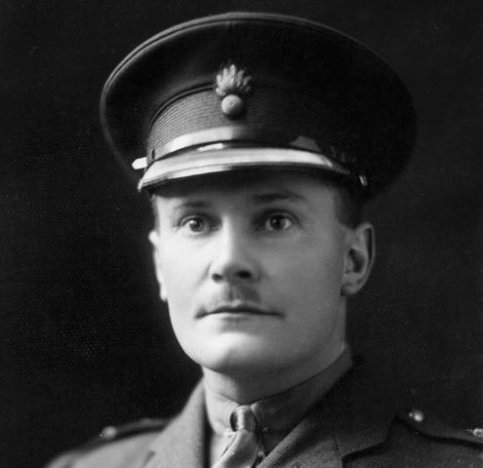 Bernard Freyberg was born in Richmond, England in 1889.
His father, with his 2nd family came to NZ when Bernard was two years old. He had four older brothers. They had a great outdoor life, especially swimming & yachting. He was home schooled by his mother before starting at Wellington College at age 9.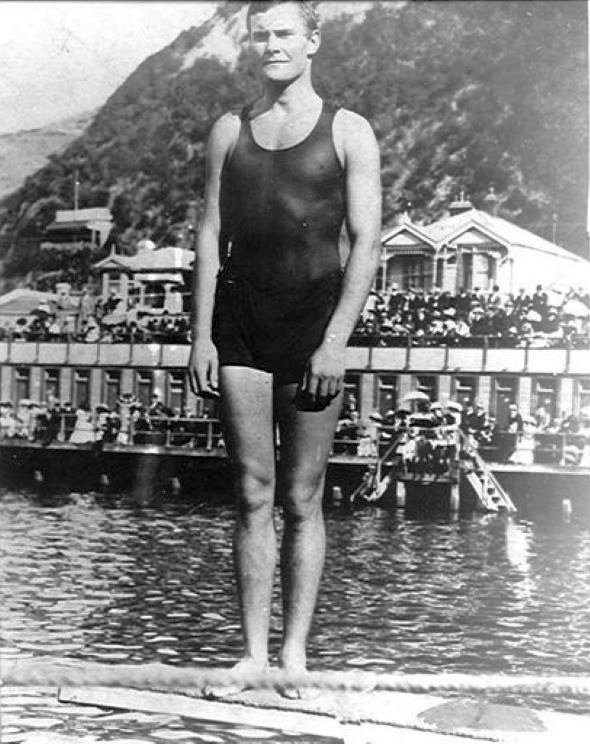 At age 16 he represented NZ at swimming in Australia. From 1904 to 1911 he won 13 gold and 4 silver medals at NZ Swimming Association Championships.
In December 1904 he was forced to leave college, by his father, to become an apprentice dentist. He became an assistant & locum tenens in Morrinsville for 1 year.
He then moved to Levin and was employed in the surgery of Stuart Mackenzie.
He had a full sporting & social life whilst in Levin. As well as swimming he played bridge, golf, tennis, roller-skated and rugby. He played rugby for the Wanderers and Kimberley clubs and three games for the Horowhenua representative team in 1912 & 1913. He was often featured in the local paper as a very strong player and goal kicker.
He was the club captain of the swimming club and was made a Life Member in 1917. He was also made a Life Member of the Levin Club in 1917.
He was one of the young men from Horowhenua who were mounted special constables during the 1913 dock strikes in Wellington along with his best friend Leslie Adkin.
His war exploits are well documented. He was one of the party who dug the grave & buried the poet Rupert Brooke. He won his VC at Ancre in France in November 1916. He lost two brothers, one at Gallipoli & one at Messines.
He was offered & accepted the appointment of General Officer Commanding the NZ Expeditionary Force in WW2. By all accounts he looked after & trained his men to the highest standards possible.
He was wounded over 19 times over the two war campaigns.
In 1922 he married Barbara McLaren (nee Jekyll). They had one son Paul (who also fought for NZ during WW2).
In 1946 he became the Governor General of NZ. Over the next 6 years Bernard and Barbara travelled the country extensively. He described this time as some of his happiest.
They returned to England in 1952. He never returned, however Barbara made several trips back.
In 1951 he was approved the warrant for a peerage. It was 'of Wellington, New Zealand and of Munsted in the County of Surrey'.
Eventually his health deteriorated and he died in 1963.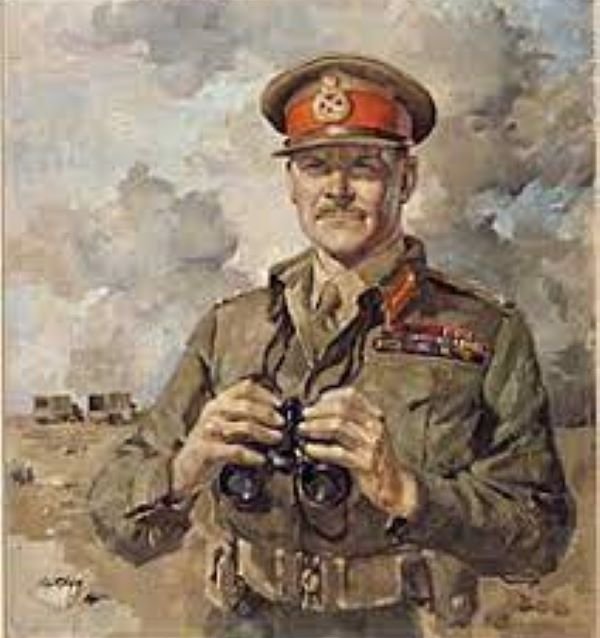 Relatives mentioned in profile:
Sir Bernard Cyril Freyberg, Barbara McLaren Jekyll, Ivan Petrovich Freyberg, Ann Elkins, James Freyberg, Jane Wood , Julia Hamilton, Oscar Freyberg, Paul Milton Freyberg, Cuthbert Freyberg, Helen May Stuart Rathbone, Peter Freyberg, Sandy Freyberg, Claude Victor Freyberg, Paul Richard Freyberg, Valerian Bernard Freyberg
We thank the following sponsors of this plaque:
Ross Campbell on behalf of the Levin Club & Horowhenua Distict Council