William David SKELTON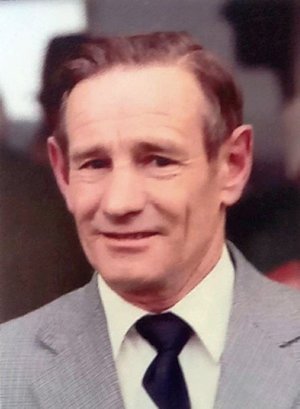 Bill Skelton was born in Cobden, Greymouth in 1931. He was the oldest of 9 children.
As a boy Bill enjoyed a busy and fun life. If not doing chores around the house, he and brother Bob were labouring at a local farm for a bob a day.
At 13 he was approached by Jack O'Donnell who asked him if may be interested in becoming a jockey. After discussions with his family he signed up to be an apprentice jockey with Lionel Pratt at Orari (South Canterbury) in April 1945. He completed school at Orari and the 6 months probationary period of his apprenticeship. He then signed for five years then a further two years. His full licence was granted in August 1951.
His first ride was at Reefton in 1964 on a horse called Ohapi. They finished 4th. His first win was at Wingatui (after 30 rides) in October 1947. The horse was Boolamskee and it was a dead heat for first. He was the leading apprentice for four consecutive years.
In 1952 he came close to a first start in the Melbourne Cup on Reformed. However his services were required by Lionell Pratt and he was unable to go.
In 1953 he moved to the Bill Welton stables at Riccarton. With more trainers based there he rode many more horses.
In 1955 he married Nella the step-daughter of Fred Pratt, Lionel's brother. She used to stay at her uncle Lionel's where she first met Bill when she was 12. They had three children.
Bill and Nella had bought their first home in Oamaru where Bill was riding for the Norman Dwyer stable. Fred Pratt had moved his training and racing base to Levin. Bill started trips to the North Island to ride and found it attractive as a place to be for more ambitious jockeys. Already familiar with Levin, he bought a quarter-acre section and in 1963 the family moved north. They sold the first section & purchased a 8 & 1/2 acre property in Roslyn Rd, staying with the Pratts for 7 months whilst their new house was built.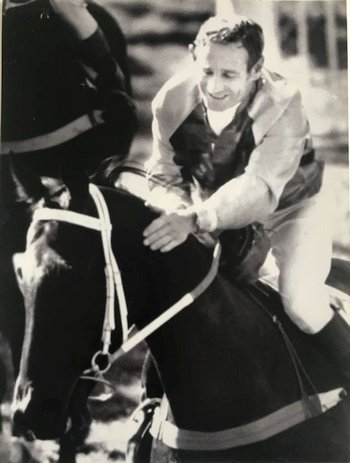 In New Zealand Bill would become champion jockey 7 times. He rode a record 124 winners in the 1967/68 season. In May 1980 he became the first jockey to ride 2,000 winners. His final tally was 2,179 including 15 overseas.
In 1985 at the age of 53, Bill retired from riding. He started training horses on their Roslyn Rd property. In 1989 they purchased a 4 acre block on Mako Mako Rd, beside the racecourse, where they built a new home and stables from which to continue his training.
Sadly, Bill suffered a stroke in 1994. He died in 2016 aged 85.
At his funeral Nella remarked: "At the beginning he used to give me a smile or two, but three years later he had a different look in his eyes. He gave me three lovely children, three lovely homes. No wife could ask for more. He was a real champion."
Relatives mentioned in profile:
William David Bill Skelton, Emanuela (Nella) Valeria Macchi, William George Skelton, Gwendoline Emma Baker, Bob Skelton, Frank Skelton, Max Skelton, Errol Skelton, Anthony Skelton, David Skelton, Maria Skelton
We thank the following sponsors of this plaque:
Phil & Maria Burgoyne, Nella Skelton, Anthony & Christine Skelton & David Skelton